Alerts
12.623 Properties
Sunday, 15 September 2019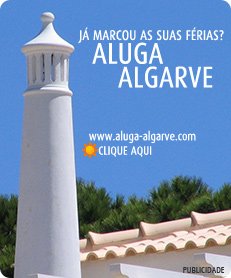 Área de Clientes
Who's Online
We have 50 guests
| | |
| --- | --- |
| Apartment 2 bedrooms Quarteira Loulé for sale - balcony, terrace, ground-floor, balconies, swimming pool, garden, furnished, equipped, fireplace | |

Free
Call
Phone 961 266 322 Mob 961 266 322
REFAV-CG00900201/09001140
LocationQuarteira
Area104 m²
Status-
Construction-
View-
Town Centre-
Beach Dist-
Energy Efficiency
EUR 310.000
± USD 371.000 GBP 281.000
County: Faro
Town: Loulé
Parish: Quarteira
Location: Quarteira
Typology: T2

Apartment type T2, which is designated by the letter S, located on the 2nd Lower. the block is located at lot F5 in the Venture, Vila Sol, at the Top Semino (Loulé/Faro.
In terms of configuration, it has a hall, a kitchen, a laundry room, a living room with fireplace, 2 bedrooms, 2 bathrooms, 2 balconies.
in The Batch, the F5 is made up of 3 core, since the core 1 and 2, comprising 44 dwellings for the housing, all of which are of type T2 and is a fully furnished and fully equipped, offering a balcony with views of the garden and the swimming pool.
At the core of the central block, of two floors, the Basement and the ground floor are the living spaces, which offer a wide range of facilities, including: swimming pool, locker rooms (M/S), 2 kitchen/eating area with range hood, room to the Recovery, surface parking, 3 toilet, public (H/w/D), and a large sun terrace on the roof and next to a Golf course.
The resort of Vila Sol, is located close to the northern entrance to the city from the Lounge and is next to the Vilamoura area (the best area, recognized for the added value of the tourist resort. It benefits the environment, easy access, easy parking, and the availability of transport (it is approximately 20 minutes from the International Airport of Faro, the wide range of facilities in Trade Services and a range of appliances in urban areas to support the core activities of the region (Tourism).
additional Information in the following areas:
the Main Use - 104sqm.
the Veranda -Terrace - 24sqm
the Property from the bank.
the Spread Subsidized and ease in approval of funding.
call now to arrange your visit.

Rua do Luar
8500-510 Portimão
Portugal
Telephone:
961 266 322
Fax:
-
Website:
portugal-best-invest.com
Send enquiry / Schedule a visit