Alerts
12.642 Properties
Sunday, 18 August 2019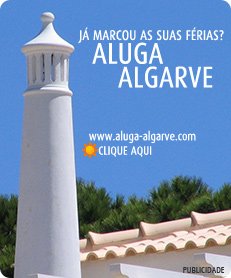 Área de Clientes
Who's Online
We have 187 guests and 3 members
| | |
| --- | --- |
| House Isolated 4 bedrooms São Brás de Alportel - garage, store room, air conditioning, balcony, alarm, garden, swimming pool, fireplace, double glazing | |
Free
Call
Phone 289 842 698 Mob 919 325 030
REFMN-MN1817
Location-
Area242.56 m² | 2924 m²
StatusUsed
Construction2006
View-
Town Centre-
Beach Dist-
Energy Efficiency
EUR 600.000
± USD 717.000 GBP 544.000
County: Faro
Town: São Brás de Alportel
Parish: São Brás de Alportel
Typology: T4

This detached villa of 4 bedrooms situated on a plot with high walls and sealed at the factory, that provides good privacy for the owners. The inside of the walls, and we have a garden that is developed with adult trees, and decorative elements that provide character to the place, the swimming pool is located near to the house, and there is an annexe to a garage where you can park two cars.
The Terrain is flat, it has 2 924sqm in area, and there are two doors that give access to the property.
The house is built with good materials, and has an L-shape, and the interior has been designed with a modern concept for the distribution of the internal spaces, it is spacious with good natural light. The house is divided on two floors and on the ground floor you have a lounge, very nice with fireplace with stove and dining area is very pleasant, which is in a plane slightly higher than the living room. Both of these areas have direct access to the outside world. The kitchen is very well equipped and there is a laundry room and a storage room. In the social area, we also have the facility to service. The private area of the house is focused on the long-form of L, the first two of the rooms are single and have an en suite bathroom with for the support of two-bedroom apartments. At the end of the hallway you have the master bedroom with an en-suite bathroom. All of the rooms also have access to the outdoors and the swimming pool area.
The ground floor is a bedroom and also gives access to a balcony with views of the surroundings.
The house is very well equipped with air conditioning, alarm system, bath with jacuzzi, double-glazed windows, among other facilities.
in the vicinity of the property, there is a trade in with the coffee.
The village of São Brás de Alportel is a 6-minute drive from the property, where there are coffee shops, restaurants, services and businesses.
The international airport at faro is only a 25-minute drive away.
please Contact us for more information or for a visit to a property.
The information in this publication are the sole responsibility of the owner.
Sítio do Malhão 603 - A
8150-045 São Brás de Alportel
Portugal
Telephone:
289 842 698
919 325 030
Fax:
289 842 698
Website:
www.mnascimento.pt
AMI
8370
Tlm: +351 919 325 030 - +351 919 383 792 - +351 917 265 689 - +351 919 662 268
Tlm: +351 919 383 792 - +351 917 265 689 – +351 919 662 268
Send enquiry / Schedule a visit