Alerts
12.474 Properties
Wednesday, 24 July 2019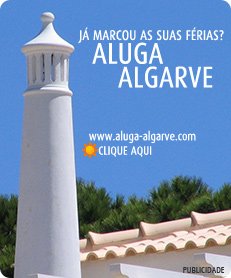 Área de Clientes
Who's Online
We have 33 guests and 8 members
| | |
| --- | --- |
| House Modern 3 bedrooms on sale Quarteira Loulé - acoustic insulation, gardens, solar panels, tennis court, swimming pool, air conditioning | |

Free
Call
Phone 289 322 488 Mob 289 322 488
REFGT-00/M/17992
Location-
Area230.50 m²
StatusUnder Construction
Construction-
View-
Town Centre-
Beach Dist-
Energy Efficiency
EUR 821.300
± USD 982.000 GBP 745.000
County: Faro
Town: Loulé
Parish: Quarteira
Typology: T3
Confort and appliances
Air conditioner: Complete
Window frames: Aluminium; Double glazing
Solar cell panel
Divisions
Kitchen: Floor type
Bedrooms: 3: Floor type: cerâmico/madeira flutuante;
Living/dinning rooms: Floor type: cerâmico;
WC/bathrooms
Smart homes systems & safety
Security door
Surrounding
Access: Public transports
Location: Downtown
Amenities: Banks; Health center; Post office; Chemist; Supermarkets
Views: Green spaces; Golf; Pine forest
Surrounding area: Turist
Parking
Nr of cars
Outdoor
Garden: Outdoor; Interior
Solar exposure: Sunrise/east; Sunset/west
Swimming pool: Outdoor
New residential condominium characterized by superior levels of sophistication and exclusivity. The gated condominium is located in Vilamoura?s heart and is within walking distance of the Marina, beach, golf, tennis and an extensive range of services.
Contemporary houses are framed by natural woodland and deliver a beautiful balance of private and communal spaces.
With an east/west orientation, houses will be bright, while large sliding glass doors ensure an abundance of natural sunlight and a feeling of spaciousness.
High-quality materials are finishing?s are used throughout to ensure each house creates moments to cherish. A smooth and seamless connection has been created between the internal spaces and nature. Each house enjoys a private internal patio, accessible from both the bedroom and the living room.
The condominium offers the opportunity to enjoy a prestigious lifestyle. Residents of Central will have access to beautifully landscaped gardens, two communal swimming pools and easy access to the extensive Vilamoura offer.
The houses are equipped with equipped with thermal solar panels, centralized air conditioning with linear diffusers, maximum efficiency acoustic insulation, pre-installation of home automation, pre-installation of a data network and digital television, built-in electrical appliance of a leading quality, exterior frame in lacquered aluminum, with thermal cut and double thermal glass, exterior electric blinds with a translucent canvas on the large glazing and main door with high-security lock.

Rua Melvin Jones, Volta do Gaio
8125-502 Vilamoura
Portugal
Telephone:
289 322 488
Fax:
289 301 279
Website:
www.garvetur.pt
AMI
1427
GARVETUR - VILAMOURA
- Av. Da Marina - Complexo Marina Plaza Lj.89 8125-403 Vilamoura
Tel: 289 302 769 | Fax: 289 388 898 GPS - 37° 4'30.50"N , 8° 7'7.42"W
- Edif. Algardia - Praça Cupertino Miranda 8125-403 Vilamoura
Tel: 289 389 998 | Fax: 289 389 735 GPS - 37° 4'52.08"N , 8° 7'0.98"W
- Av. Tivoli Lote 2.7 A, Moura Praia, Bloco G Lojas "T" E "U" 8125 Vilamoura
Tel: 289 310 240 | Fax: 289 388 433 GPS - 37° 5'22.23"N , 8° 6'58.70"W
GARVETUR - QUARTEIRA
- Rua Vasco da Gama, 61 A 8125-256 Quarteira
Tel: 289 314 610 | Fax: 289 315 288 GPS - 37° 4'13.99"N , 8° 6'25.30"W
- Abertura Mar – Torre 20 R/C 8125-100 Quarteira
Tel: 289 313 656 | Fax: 289 313 726 GPS - 37° 4'2.03"N , 8° 6'0.28"W
GARVETUR - ALBUFEIRA
- Cerro Alagoa, Rua Pedro Alvares Cabral, Lote 2 R/C, F 8200-184 Albufeira
Tel: 289 590 760 | Fax: 289 514 640 GPS - 37° 5'23.12"N , 8° 14'47.00"W
- Av. dos Descobrimentos - Aptos. Areias Sol, bl.2, R/C "D" Areias S. João 8200-260 Albufeira
Tel: 289 592 637 | Fax: 289 514 734 GPS - 37° 5'37.62"N , 8° 13'49.53"W
- Urb. Jardins Sta. Eulália – Est. Sta. Eulália – Lojas "CF" 8200-269 Albufeira
Tel: 289 542 285 | Fax: 289 541 239 GPS - 37° 5'28.24"N , 8° 12'42.65"W
- Urb. Quinta Pedra dos Bicos, lote 2, loja D 8200-157 Albufeira
Tel: 289 548 087 | Fax: 289 548 094 GPS - 37° 5'21.24"N , 8° 13'24.17"W
GARVETUR - PORTIMÃO
- Avenida Guanaré - Ed. A Fábrica - Bloco G - Lojas T, U 8500-502 Portimão
Tel: 282 460 630 | Fax: 282 485 825 GPS - 37° 8'12.29"N , 8° 32'5.51"W
GARVETUR - FARO
- Rua 1º de Maio, Nº 1 8000 - 411 Faro
Tel: 289 860 010 | Fax: 289 829 212 GPS - 37° 0'59.75"N , 7° 56'6.88"W
GARVETUR - TAVIRA
- Rua José Pires Padinha, N.º 8 8800-354 Tavira
Tel: 281 329 060 | Fax - 281 323 015 GPS - 37° 7'32.90"N , 7° 38'56.14"W
GARVETUR - LOULÉ
- Rua José Fernandes Guerreiro, n.º 2,4,6 8100 - 598 Loulé
Tel: 289 401 250 | Fax - 28 9401 259 GPS - 37° 8'19.69"N , 8° 1'20.23"W
GARVETUR - LAGOS
- Rua do Baluarte, Sitio da Gafaria, lote 31 r/c 8600 Lagos
Tel: 282 780 030 | Fax - 282 782 455 GPS - 37° 5'44.79"N , 8° 40'30.47"W
Send enquiry / Schedule a visit