Alerts
12.445 Properties
Thursday, 20 June 2019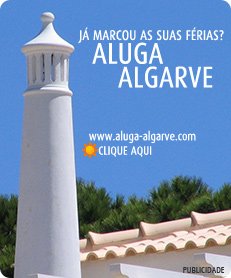 Área de Clientes
Who's Online
We have 45 guests and 5 members
| | |
| --- | --- |
| Sale Land 4 bedrooms with 261.70sqm Santa Bárbara de Nexe Faro | |
Free
Call
Phone 289 842 698 Mob 919 325 030
REFMN-MN1812
Location-
Area261.70 m² | 4250 m²
StatusUnder Construction
Construction-
View-
Town Centre-
Beach Dist-
Energy Efficiency
EUR 420.000
± USD 502.000 GBP 381.000
County: Faro
Town: Faro
Parish: Santa Bárbara de Nexe
Typology: T4

Plot of land with a 4.250sqm in area, is located in the surroundings of the prestigious 5 minutes ' walk from Santa Barbara de Nexe.
The land is in a high location, and offers open views to the coast.
There on the ground, in a house of two floors and terminate at the stage of brickwork missing from the install finishes and equipment. The house is 3 bedrooms and has been designed with the South in order to take advantage of the views over the surroundings. The area is peaceful, characterized by homes of quality.
The international airport at Faro is about 20 minutes away, as well as the beach, the Lighthouse, the golf course and close to all of Vale do Lobo and Quinta do Lago, which is about a 25-minute drive away.
please Contact us for further information or to arrange a visit to the site.
The information in this publication are the sole responsibility of the owner.
Sítio do Malhão 603 - A
8150-045 São Brás de Alportel
Portugal
Telephone:
289 842 698
919 325 030
Fax:
289 842 698
Website:
www.mnascimento.pt
AMI
8370
Tlm: +351 919 325 030 - +351 919 383 792 - +351 917 265 689 - +351 919 662 268
Tlm: +351 919 383 792 - +351 917 265 689 – +351 919 662 268
Send enquiry / Schedule a visit