Alerts
10.720 Properties
Tuesday, 13 April 2021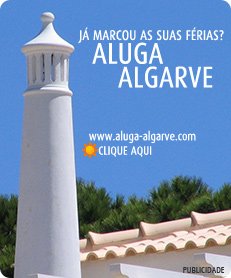 Área de Clientes
Who's Online
We have 9172 guests and 7 members
| | |
| --- | --- |
| Apartment 1 bedrooms Montechoro Albufeira - air conditioning, store room | |

Free
Call
Phone 282 411 955 Mob 919 523 133
REFGP-APT3636ALB
LocationMontechoro
Area59 m² | 65 m²
StatusUsed
Construction-
View-
Town Centre2500 m
Beach Dist2200 m
Energy Efficiency
(120.000) EUR 115.000
± USD 137.000 GBP 104.000
County: Faro
Town: Albufeira
Parish: Albufeira
Location: Montechoro
Typology: T1
Apartamento. com 1 Bedroom, 1 bathroom, semi-equipped kitchen and living room.
The room has air conditioning and a janel. com access to the patio, a pleasant outdoor space. The patio has a direct access gate to the outside.
This property has storage room located outside the apartment.
Private parking place.
Mark your visit!

Av.Tomás Cabreira, Ed. Oceano Azul, Loja 5
8500-802 Praia da Rocha
Portugal
Telephone:
282 411 955
919 523 133
Website:
www.globalplano.com
AMI
3156
Loja Praia da Rocha:Av.Tomás Cabreira, Ed. Oceano Azul, Loja 58500-802 Praia da RochaTel: +351 282 411 955Horário: 2ª a 6ª das 10h-13h30 e 15h-19h / Sábado das 10h-12h30 e 15h-18h
Loja Alvor:Rua Dr. António José D´Almeida, 13A8500-017 AlvorTel: +351 282 459 430Horário: 2ª a 6ª das 10h-13h30 e 15h-19h / Sábado das 10h-12h30
Loja Albufeira:Av. dos Descobrimentos Edf. Miravila loja EAreais de Sao João 8200-260 AlbufeiraTel: +351 289 589 226Horário: 2ª a 6ª das 10h-13h30 e 15h-19h / Sábado das 10h-12h30 e 15h-18h
Contacto Direto:+351 919 523 133
Send enquiry / Schedule a visit