Alerts
10.720 Properties
Tuesday, 13 April 2021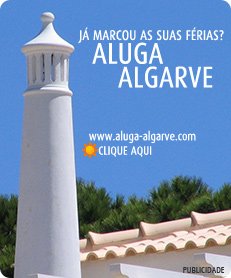 Área de Clientes
Who's Online
We have 7200 guests and 8 members
| | |
| --- | --- |
| Apartment new 2+1 bedrooms Golden Club Cabanas de Tavira for sale - swimming pool, balcony, tennis court, kitchen | |

Free
Call
Phone 281 511 734 Mob 918 774 036
REFSU-CS-APT-82318.N307
LocationGolden Club
Area85 m² | 106.30 m²
StatusNew
Construction-
View-
Town Centre-
Beach Dist-
Energy Efficiency
EUR 300.000
± USD 359.000 GBP 272.000
County: Faro
Town: Tavira
Parish: Cabanas de Tavira
Location: Golden Club
Typology: T2+1
Cabanas de Tavira, Golden Club, second floor apartment, composed of:
-entrance area with 2 single beds for children, with direct access to the bathroom;
-living room with sofa and dining area with 1 table and 6 chairs;
-2 bedrooms, one with double bed and the other with 2 single beds;
-kitchen equipped with fridge, oven and 4-burner hob, dishwasher, microwave, electric coffee maker, toaster, basic kitchenware, plates, glasses and cutlery;
-2 bathrooms with bathtub or poliban;
-balcony with table, chairs and extension.
Guaranteed profitability of 4%.
A few meters from the pier where you can take the boat to the nearest beach - Cabanas Island. It is also close to the main avenue of Cabanas, an area with a lot of commerce (restaurants, cafes, mini-market, shops, local market...) always with the ria as a backdrop.
The town of Tavira is about a 5-minute drive away.
This well-known and prestigious tourist village located in the heart of the Ria Formosa has outdoor pools, heated indoor pool, tennis courts, pier to catch the boat to cabanas beach, and other facilities. A few meters from restaurants, cafes and other services.
Regain your energy, positive spirit and harmony. Rest and gaze at the Ria Formosa from your balcony or on a sun lounger by the pool. And why not a relaxing massage at the Health Club after a workout?
Schedule your visit now!
Casas do Sotavento is a family business, recognized at home and abroad, by customers, employees, investors, for the quality of our actions and our projects.
Our mission is to provide an easy and peaceful experience for those who seek us. Our concern, to treat everyone as we would like to be treated.

Rua Jacinto José de Andrade 127
8900-313 Vila Real de Santo António
Portugal
Telephone:
281 511 734
918 774 036
Website:
www.casas-do-sotavento.com
AMI
10136
Zona Norte
Rua Aires de Ornelas, n30, 4000-021 Porto | (+351)
220 739 406
Zona Centro
Avenida David Mourão Ferreira, 25B, Loja A, 1750-209 Lisboa | (+351)
217 591 002
Zona Sul
Rua Jacinto José de Andrade 127, 8900-313 VRSA | (+351)
281 511 734
Rua 25 Abril, 2, 8950-418 Castro Marim | (+351)
281 543 765
Rua Marcelino Franco, 23, 8800-347 Tavira | (+351)
281 327 544
Rua Teófilo Braga, 23, R/C - 8700-520 Olhão | (+351)
289 707 177
Rua Tristão Vaz Teixeira, 1 loja A, Edf Consórcio - 8900-470 Monte Gordo | (+351)
281 101 227
Somos a Around The Sun Unipessoal , Lda. portadora da Licença AMI 10136, temos 7 lojas
Loja 1: Rua 25 de Abril nº 2 8950-122 Castro Marim
Loja 2: Rua Jacinto José de Andrade Nº 127 - 8900-313 Vila Real de Santo António
Loja 3: Rua Marcelino Franco, nº 21 e 23 8800-347 Tavira
Loja 4: Avenida David Mourão Ferreira nº 25 B - Loja A- 1750-209 Lisboa
Loja 5: Rua Vasco Santana, nº72 -8200-357 Albufeira
Loja 7: Rua Teófilo Braga 23- R/c- 8700-520 Olhão
Criámos a marca CASAS DO SOTAVENTO com a missão de tratar os clientes como gostaríamos de ser tratados. Fazemos uma aposta muito forte nas novas tecnologias, estando presentes em cerca de 210 portais nacionais e estrangeiros e Páginas pessoais. Criamos soluções á medida de cada cliente, páginas de web empreendimentos, publicidade e plano de marketing especifico para cada caso. Esperamos que seja do seu agrado e que encontre aqui uma solução para o seu negócio.


Send enquiry / Schedule a visit