Alerts
11.638 Properties
Sunday, 27 September 2020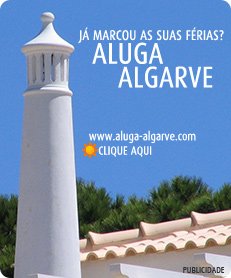 Área de Clientes
Who's Online
We have 5903 guests and 2 members
| | |
| --- | --- |
| Sale Apartment 2 bedrooms Almancil Loulé - terrace, 1st floor, terraces | |

Free
Call
Phone 281 544 123 Mob 930 559 843
REFSU-CG00217350/02027369
LocationAlmancil
Area-
Status-
Construction-
View-
Town Centre-
Beach Dist-
Energy Efficiency
EUR 489.000
± USD 585.000 GBP 444.000
County: Faro
Town: Loulé
Parish: Almancil
Location: Almancil
Typology: T2

2 bedroom apartment in Vale do Lobo (Loulé) on the 1st floor of a building of 3 floors (one apartment per floor) in an area close to the golf course, 700 meters from the entrance of the subdivision, which services and businesses, including a grocery store.
it is Located 1000 m from the beach of Vale do Lobo.
comprises of: entrance lobby, living room, dining room, kitchen, bathroom, utility room, 2 suites and 3 sun terraces.
the Information on the following areas:
total Area Private: 124sqm
the Total Area of the Plot: 310sqm
total Area Dependent: 30sqm.

Rua José Barão Nº 19
8900-316 Vila Real de Santo António
Portugal
Telephone:
281 544 123
930 559 843
Fax:
281 249 139
Website:
www.casas-do-sotavento.com
Zona Norte
Rua Aires de Ornelas, n30, 4000-021 Porto | (+351)
220 739 406
Zona Centro
Avenida David Mourão Ferreira, 25B, Loja A, 1750-209 Lisboa | (+351)
217 591 002
Zona Sul
Rua Jacinto José de Andrade, 127, 8900-313 VRSA | (+351)
281 544 123
Rua Jose Barão, 19, 8900-316 VRSA | (+351)
281 511 734
Rua 25 Abril, 2, 8950-418 Castro Marim | (+351)
281 543 765
Rua Marcelino Franco, 23, 8800-347 Tavira | (+351)
281 327 544
Rua Teófilo Braga, 23, R/C - 8700-520 Olhão | (+351)
289 707 177
Rua Tristão Vaz Teixeira, 1 loja A, Edf Consórcio - 8900-470 Monte Gordo | (+351)
281 101 227
Send enquiry / Schedule a visit