Alerts
12.201 Properties
Thursday, 02 July 2020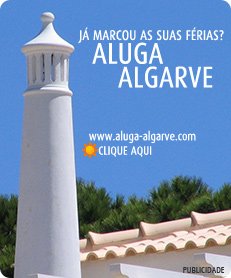 Área de Clientes
Who's Online
We have 61 guests and 31 members
| | |
| --- | --- |
| Apartment Luxury 2 bedrooms for sale Vilamoura Quarteira Loulé - swimming pool, balconies, gardens, central heating, furnished, balcony, equipped | |

Free
Call
Phone 289 391 547 Fax 289 391 547
REFRP-120141071-453
LocationVilamoura
Area104.40 m² | 159 m²
Status-
Construction2010
View-
Town Centre-
Beach Dist-
Energy Efficiency
EUR 350.000
± USD 418.000 GBP 318.000
County: Faro
Town: Loulé
Parish: Quarteira
Location: Vilamoura
Typology: T2
Magnificent apartment with 2 bedrooms, 2 bathrooms, T2 balconies 2 parking spaces, central heating, internet, TV. Satellite, furnished sound system and equipped with top appliances inserted range at the Hilton Vilamoura As Cascatas Golf Resort & Spa, where reigns luxurious surroundings and complete tranquility. Set in five hectares of idyllic, romantic gardens, the new Resort is a paradise - with grand swimming pools, hanging gardens, playground for children, waterfalls, lakes, caves and pavilions - rebuilding a absolute serenity environment.
Vilamoura has a privileged place in the sunny Algarve coast.
With a magnificent beach about five kilometers long has one of the largest marinas in southern Europe, six spectacular golf courses and a natural park of 200 hectares. It is a luxurious and stunning complex.

Rua de Vale Formoso, nº 339
8135-148 Almancil
Portugal
Telephone:
289 391 547
Fax:
-
Website:
https://www.grupomaxidomus.pt
AMI
1718
RE/MAX HOMELAND
Av. Dr. Francisco Sá Carneiro, Torre Algarve, R/C Dtº 8125-139 Quarteira
Tel: 289 310 110 | Fax: 289 310 119
RE/MAX VILAMOURA
Rua da Lusotur (Edifº Cinema), Loja 2 8125-432 Vilamoura
Tel: 289 316 481 | Fax: 289 316 482
RE/MAX MAXIDOMUS COLLECTION
Avª da Marina (Edifº Via Marina), Loja 9 8125-401 Vilamoura
Tel: 289 316 481 | Fax: 289 316 482
Horário: Das 10:00 às 19:00 (segunda a sexta) e das 09:00 às 14:00 aos sábados
Send enquiry / Schedule a visit