Alerts
10.507 Properties
Tuesday, 03 August 2021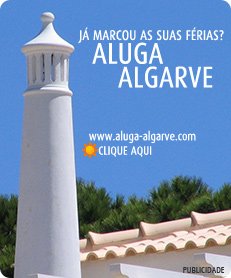 Área de Clientes
Who's Online
We have 46 guests and 14 members
| | |
| --- | --- |
| House 3 bedrooms Renovated center Portimão For Sale - terrace | |

Free
Call
Phone 282 405 090 Mob 282 405 090
REFNU-NU_4736
LocationCentro
Area103.47 m² | 115 m²
StatusRecovered
Construction-
View-
Town Centre-
Beach Dist-
Energy Efficiency-
EUR 220.000
± USD 263.000 GBP 200.000
County: Faro
Town: Portimão
Parish: Portimão
Location: Centro
Typology: T3
House V3 renovated for sale in the city center of Portimão.
Property consisting of 2 floors:
On level 0, we have the entrance hall, living room with integrated kitchen, 1 bedroom and 1 bathroom;
The 1st floor features 2 bedrooms, 1 bathroom and a terrace with 15sqm.
Ref. : 4736
Portimão is a Portuguese city in the Faro District, region and sub-region of the Algarve, with about 55,614 inhabitants. The city centre is situated about 2 km from the sea and is an important fishing and tourism centre.
In recent years, the mouth of the Arade River has been the scene of major events. It is also the place of the Portuguese race of the international Championship of Formula 1 in motorboating. Portimão is today a reference municipality in the Algarve.
It has become a popular holiday destination, mainly due to the famous Praia da Rocha, and is also considered a city with great potential for lovers of coarse fishing (e. g. swordfish), among other water sports such as jet skiing, sailing, windsurfing, diving and underwater fishing.

Rua Portas de São João, Nº15-A
8500-604 Portimão
Portugal
Telephone:
282 405 090
Website:
www.nurisimo.com
AMI
2728
Praia da Rocha
Rua Engenheiro Francisco Bívar, loja A
8500-809 Portimão
Tel: 282 094 292
SOBRE
QUEM SOMOS
A NURIS imobiliária dedica-se à mediação da compra, venda e arrendamento de produtos imobiliários, tais como moradias, apartamentos, quintas, lotes de terreno e casas.A NURIS Imobiliária disponibiliza incomparáveis níveis de serviço e visibilidade global, com a chancela de uma empresa que representa credibilidade, discrição e excelência namediação imobiliária. Implantados no mercado desde 1997, inconfundivelmente ligada a padrões elevados de serviço e discrição. Estamos licenciados pelo INCI com o AMI - 2728 e filiados na APEMIP com o n.º 1078.
Os nossos produtos de excelência, tais como moradias, apartamentos, quintas, lotes de terreno e casas em locais diferenciados, fazem com que a NURIS Imobiliária seja escolha natural para quem está a pensar comprar, vender ou arrendar imóveis.



MISSÃOA NURIS Imobiliária tem como missão prestar um serviço de excelência no segmento do mercado imobiliário, alicerçado numa vasta experiência, tradição e inovação tecnológica, respeitando os mais elevados padrões de ética, discrição e integridade, contribuindo para o reconhecimento e crescimento sustentável empresa, e para o bem-estar dos nossos clientes, encontrando as soluções imobiliárias que procuram.


VISÃOA NURIS Imobiliária continua a crescer de forma sustentada, prestando um serviço de excelência na mediação de compra e venda Imobiliária, valorizando o património português, com particular enfoque na região do Algarve e criando valor patrimonial para o cliente.


VALORESSatisfação do cliente | Serviço de excelência | Compromisso
Valorização e respeito pelos clientes e colaboradores | Discrição e integridade
Paixão | Rapidez | Inovação | Ambição | Responsabilidade Social e Ambiental


Send enquiry / Schedule a visit