Alerts
10.505 Properties
Tuesday, 03 August 2021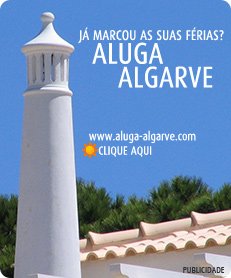 Área de Clientes
Who's Online
We have 60 guests and 15 members
| | |
| --- | --- |
| On sale Land new Portimão - easy access | |

Free
Call
Phone 289 322 488 Mob 289 322 488
REFGT-01/T/02638
Location-
Area2173 m²
StatusNew
Construction-
View-
Town Centre-
Beach Dist-
Energy Efficiency-
EUR 628.000
± USD 751.000 GBP 570.000
County: Faro
Town: Portimão
Parish: Portimão
Construction
Construction type: Urbana
Viability of construction: Buildings
Divisions
Surrounding
Access: Train; Public transports
Location: Downtown
Amenities: Banks; Shopping centre; Health center; Post office; Schools; Chemist; Hospital; Kindergarten; Nursing home; Supermarkets; University
Views: City
Surrounding area: Commercial/Shopping; Industrial; Residential
Outdoor
Total area: 4032
Urban land with 2,173 sqm for sale, close to the center of Portimão.
According to the Municipal Master Plan of Portimão (PDM), the lot provides for a gross construction area of ??4,032 sqm; gross private area of ??3,087sqm; gross area dependent on 945 sqm.
An implantation of 1,188 sqm is planned for this location, being possible to build a total area of ??4,032 sqm, intended for housing, with 4 floors above the threshold level and 1 floor below the threshold level consisting of 43 units and basement with parking.
Its location has good access, proximity to shops as well as public services.
Main distances: 1.5 km to the city center; 1.3 km to Shopping Center; Municipal Market and Health Center within 1.3 km; 2.5 km public hospital; School at 600 mt on foot; Post office and pharmacy 900 meters on foot or 1.7 km by car; 4.2km from Praia da Rocha; 4.3km Alto Golf in Alvor; Access to the A22 motorway at 5 km.
Contact us for more information and don"t miss this opportunity!

Rua Melvin Jones, Volta do Gaio
8125-502 Vilamoura
Portugal
Telephone:
289 322 488
Website:
www.garvetur.pt
AMI
1427
GARVETUR - VILAMOURA
Marina Plaza
Av. Da Marina - Complexo Marina Plaza – Lj. 89 8125-403 Vilamoura
Tel: 289 302 769 | Fax: 289 316 746 GPS - 37° 4'30.50"N , 8° 7'7.42"W
Algardia
Edif. Algardia - Praça Cupertino Miranda 8125-403 Vilamoura
Tel: 289 389 998 | Fax: 289 316 746 GPS - 37° 4'52.08"N , 8° 7'0.98"W
Moura Praia
Av. Tivoli Lote 2.7 A, Bloco G Lojas "T" E "U" 8125 Vilamoura
Tel: 289 310 240 | Fax: 289 316 746 GPS - 37°04'35.1"N 8°06'52.7"W
GARVETUR - QUARTEIRA
Vasco da Gama
Rua Vasco da Gama, 61 A 8125-256 Quarteira
Tel: 289 314 610 | Fax: 289 316 746 GPS - 37° 4'13.99"N , 8° 6'25.30"W
Abertura Mar
Abertura Mar – Torre 20 R/C 8125-100 Quarteira
Tel: 289 313 656 | Fax: 289 316 746 GPS - 37° 4'2.03"N , 8° 6'0.28"W
GARVETUR - ALBUFEIRA
Cerro Alagoa
Rua Pedro Alvares Cabral, Lote 2 R/C, F 8200-184 Albufeira
Tel: 289 590 760 | Fax: 289 316 746 GPS - 37° 5'23.12"N , 8° 14'47.00"W
Santa Eulália
Urb. Jardins Sta. Eulália Est. Sta. Eulália – Lojas "CF" 8200-269 Albufeira
Tel: 289 542 285 | Fax: 289 316 746 GPS - 37°05'26.8"N 8°13'06.4"W
Pedra dos Bicos
Urb. Quinta Pedra dos Bicos Lote 2, Loja D 8200-157 Albufeira
Tel: 289 548 087 | Fax: 289 316 746 GPS - 37° 5'21.24"N , 8° 13'24.17"W
Marina De Albufeira
Edif. Galeria Comercial Da Orada Rua Várzea Da Orada, Lote 6, N.º 35 8200-035 Albufeira
Tel: 289 582 044 | Fax: 289 316 746 GPS - 37° 5'8.71"N , 8° 16'1.17"W
GARVETUR - PORTIMÃO
A Fábrica
Avenida Guanaré - Ed. A Fábrica Bloco G - Lojas T, U 8500-502 Portimão
Tel: 282 460 630 | Fax: 289 316 746 GPS - 37° 8'12.29"N , 8° 32'5.51"W
GARVETUR - FARO
Baixa
Rua 1º de Maio, Nº 1 8000 - 411 Faro
Tel: 289 860 010 | Fax: 289 316 746 GPS - 37° 0'59.75"N , 7° 56'6.88"W
GARVETUR - TAVIRA
Rua José Pires Padinha, N.º 8 8800-354 Tavira
Tel: 281 329 060 | Fax: 289 316 746 GPS - 37° 7'32.90"N , 7° 38'56.14"W
GARVETUR - LOULÉ
Rua José Fernandes Guerreiro, n.º 2, 4, 6 8100-598 Loulé
Tel: 289 401 250 | Fax: 289 316 746 GPS - 37° 8'19.69"N , 8° 1'20.23"W
Praça da República, nº 27 8100-270 Loulé
Tel: 289 432 788 | Fax: 289 316 746 GPS - 37º8'21.61"N , 8º1'21.75"W
GARVETUR - LAGOS
Rua do Baluarte, Sitio da Gafaria Lote 31 r/c 8600 Lagos
Tel: 282 780 030 | Fax: 289 316 746 GPS - 37° 5'44.79"N , 8° 40'30.47"W
Send enquiry / Schedule a visit