Alerts
12.770 Properties
Tuesday, 02 June 2020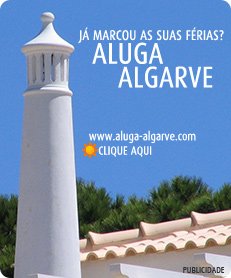 Área de Clientes
Who's Online
We have 20 guests
| | |
| --- | --- |
| Sale Farm 19 bedrooms Boliqueime Loulé - heat insulation, solar panels, air conditioning, fruit trees, garden, terrace, fireplace, attic, double glazing, tank, olive trees, solar panels, well, terraces, water | |
Free
Call
Phone 289 14 77 22 Mob 963 632 262
REFTY-ST-20194
Location-
Area860 m² | 7270 m²
Status-
Construction2019
View-
Town Centre-
Beach Dist-
Energy Efficiency
EUR 2.500.000
± USD 2.989.000 GBP 2.269.000
County: Faro
Town: Loulé
Parish: Boliqueime
Typology: T19
24 Hour Security
Air conditioning system
Balcony
BBQ
Central Heating
Domotica
Double glass windows
Equipped kitchen
Fireplace
Furnished
Garage
Garden
Golf view
Ground terrace
Jacuzzi
Ocean view
Panoramic view
Parking place
Solar panels
Storage room
Swimming pool
View to the mountains
Large house with high-quality construction and decoration. A tempting idea of a homestay in a quiet area to live in while enjoying the close proximity to nature and stunning ocean views.
The house consists of a wide entrance with traditional stained glass windows and decorated ceilings, a staircase and railings lined with a unique natural stone - the Oura de Lagos.
On the ground floor, there are rooms with an independent location in T3, which are 3 bedrooms, a spacious lounge, 3 bathrooms, a kitchen, and a laundry room. All rooms open to the terraces. As well as a separated T1 apartment with terrace access, with bedrooms and terraces with open sea views across the horizon line.
The ground floor kitchen is traditionally styled, with unique tiles, a hand-finished balcony and custom-made stained glass.
There is a descent into the basement with compartments for a pantry and a wine cellar.
On the second floor, there is a spacious apartment with a living room, three bedrooms, a kitchen, and 3 bathrooms, as well as another separated bedroom with a private bathroom.
The living room, kitchen, and bedroom open onto a spacious terrace with a spectacular view for the ocean and the entire coast. In the living room, there is a large fireplace with heating distribution for 3 bedrooms.
All rooms in the house are equipped with air conditioning, high quality double glazed windows and doors, and thermal insulation.
From the second floor, a staircase leads to the attic, with excellent thermal insulation, and access to the terrace. Four separate bedrooms were made for their use to be chosen by the owner himself.
Around the house, there is a well-kept garden with carob, olive and citrus trees, as well as decorative shrubs and palm trees. In the courtyard, there are four box garages, a well with a 150000 m3 water tank and solar panels for water heating.
In total, the house consists of 19 separated rooms and it´s allowed to increase the building area to 2000sqm, as well as the ability to raise the height of the attic rooms 65 cm.
It can be your family house, or you can convert the house into a traditional boutique hotel or hostel, as there are all the necessary conditions for this: size, plot area, number of rooms, organization of space inside and around the house.
Make your dream come true!
Urb. Roja-Pé edf. Algarb loja A
8200-380 Albufeira
Portugal
Telephone:
289 14 77 22
963 632 262
Fax:
-
Website:
https://www.portugality.pt
AMI
11637
Send enquiry / Schedule a visit