Alerts
12.048 Properties
Saturday, 08 August 2020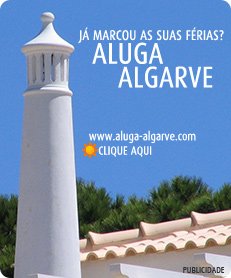 Área de Clientes
Who's Online
We have 1738 guests and 6 members
REF VP-VIV-4658
187m² 2.800m²
Sale
An excellent cottage in a state of living, but it's in need of some rehabilitation, consisting of three rooms, a kitchen, a living room, two bathrooms and a garage. The house is situated in a small estate with an orchard, citrus fruit, crop irrigated, and arvense, with a total surface area of 2800sqm. The property enjoys a stunning panoramic view of the city from the Lagoon, and has a very good accessibility, given the fact that it is next to a tarmac road that serves the beaches of Marinha, Albandeira and Benagil. This is a property that was built prior to the year of 1951. REF: I-4658
REF PD-017994
96m²
Sale
Excellent townhouse of type T3+T1 that is located in a quiet residential area, in Mexilhoeira da Carregação, in the municipality of Lagoa, just a 5-minute walk from the main beaches of the region, and is also a 5-minute drive from the cities of Portimão and Lagoa, as well as all of the amenities, services and shopping. On the ground floor of this villa have a spacious kitchen with a dining area, a living room with a fireplace, a bathroom of support, and the back yard. The first floor has an access by way of two internal stairs, consisting of 3 bedrooms, a bathroom with a shower and toilet and a veranda. From the first floor via a flight of stairs indoors, you have access to the 2nd floor where you will find another residential area, with a kitchen, living room, bathroom, 1 bedroom and a terrace with a view of the river. Features: 4 Bedrooms with;. 2 Kitchens;a 2 living Rooms;a Balconies;a the Yard;a Views of the River;a close to the best beaches in the municipalities;a 4 Miles from the towns of Lagoa and Portimao. Go to today.
REF UR-TVR194GL
350m²
Sale
Villa with large areas, situated in a quiet residential area, consisting of a ground floor and first floor, with a floor area of ​​350sqm, with 4 bedrooms, 6 bathrooms, with fully equipped kitchen and a garage with laundry. In the garden, you can spend your leisure time as it has a wonderful terrace with swimming pool to enjoy with family and friends. All compartments of the house have very generous areas, as each floor has about 100sqm. The villa has air conditioning throughout the house, fireplace in the living room, solar panels and electric boiler (300L). This villa is a five-minute drive from central Tavira, close to all facilities.
REF GT-12/M/01611
123m² 183m²
Sale
Detached house in a pleasant location with a plot of 10.127sqm with almond and carob orange trees, situated in Amaro Gonçalves, Luz de Tavira, consisting of 4 bedrooms, one en suite and 2 bathrooms, kitchen and living room with tiled stove. Very quiet area, with good access (tarmac road), 10 minutes from the picturesque village of Fuzeta or Luz de Tavira and 15 minutes from Tavira and Barril Beach in Pedras Del Rei. Ideal property for those who want a quiet place to reside but yet close to all accessibility.