Alerts
7.630 Properties
Tuesday, 05 July 2022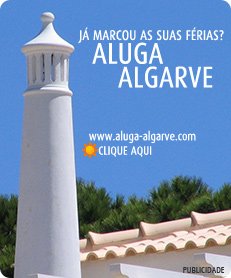 Área de Clientes


REF DH-PCVM59
306m² 2.102m²
Sale
The exquisite 5 bedroom deluxe villa is set on a large private plot in perfect harmony with nature and the unspoiled natural environment. It has been designed and built to the highest quality standards. A place that offers everything you have ever dreamed of, created to fulfil your hearts desires and designed to satisfy your dreams of owning a home in a unique place in the world. A place where every detail has been attended to. As a property owner you are entitled to special discounts within the resort such as: restaurants, bars, golf course, the beauty salon, childrens village, tennis, and boutiques. These luxurious villas have large glass windows that create a seamless flow between the indoor and outdoor living space, which includes a private pool, manicured garden, jacuzzi, dining and barbecue area. There are 5 bedrooms, 3 of them with their own bathroom, 2 of them are downstairs and 3 are upstairs. The garden gives you the feeling you are in the middle of nature. You can have a nice meal at the covered terrace or take a dive in the pool to cool off. Specifications: - Air Conditioning- 24 hours Security- Pool- Concierge Services- Golf course and Academy- Annabel Croft Tennis Academy- Room Service 24 hours- Health Club and Gym- Sauna and Jacuzzi- Serenity Spa- 5 Bedrooms- 486sqm covered area- 2102sqm plotThis award winning luxury family resort is known as one of the best in Europe. On a spectacular location, seafront with its own beach access to Falesia beach. Come experience one of the most breathtaking views. With activities to do for every member of the family such as playing golf on the 9 hole golf course, going to the spa, eating in one of the 12 restaurants, relaxing at one of the 7 pools and a big kids playground for the younger ones. On top of that you can get a good return on investment! Besides being able to enjoy all of the resorts facilities, managed by Marriott International, owners of a luxury villa benefit from living in the privacy of a luxurious environment. Come explore this world of luxury and comfort! Contact us now to book an exclusive tour at the resort.
REF IN-ONCAS_2172
409,50m² 4.073m²
Sale
Gostaria de fazer um investimento imobiliário em Portugal? Com o Golden Visa Portugal, não só terá o direito de residir no país exercendo uma atividade profissional (ou desfrutar da reforma), como também de circular livremente, com dispensa de visto, pelos países do espaço 'Schengen'. Poderá ainda, obter uma Autorização de Residência Permanente após um período de 5 anos, sem limite de validade. Descubra a nossa Villa Superior de 4 Quartos com piscina privada e faça o seu investimento imobiliário no Algarve. As moradias Villa Superior possuem quatro ou cinco quartos com piscina privativa e uma área habitável entre 340sqm a 428sqm. Situam-se num lote com áreas entre os 1737sqm e 4000sqm com jardim, piscina com 10m x 5m; profundidade 0,90m - 1,60m, BBQ e áreas de relaxamento. Estas modernas moradias têm piscina privativa com terraço e estão rodeadas por belos jardins. A cozinha está totalmente equipada com máquinas de lavar roupa e louça, frigorífico, micro-ondas, forno, placa elétrica, chaleira, torradeira, liquidificadora e utensílios de cozinha. Na maioria das unidades, as portas da sala dão acesso a uma varanda equipada com mobiliário de exterior e as portas dos quartos dão acesso à piscina privativa. Todas as unidades oferecerem vistas magníficas para os campos de golfe. O serviço de limpeza e mudança de toalhas é efetuado duas vezes por semana, sendo a roupa de cama é mudada uma vez por semana. São fornecidos produtos de higiene pessoal gratuitos à chegada. O alojamento inclui ainda: ar condicionado, telefone, cozinha totalmente equipada, televisão por satélite, secador de cabelo, acesso WI-FI gratuito, mobiliário de exterior e almofadas, e estacionamento seguro e subterrâneo. Nota: as fotografias apresentadas correspondem a uma moradia modelo.
REF IN-ON7005001-2540
216,95m²
Sale
Located on the top floor of the luxury resort Nomad Bay, with 360º views. this villa has a total area of 370sqm, and is a 4 bedroom apartment with 216sqm of area, a surrounding terrace with 76sqm and a fantastic terrace with 76sqm. - This villa was designed to mix the indoor and outdoor areas as the Algarve is known for its sunny climate all year round and excellent climate. The living room, kitchen and bedrooms all feature floor-to-ceiling windows, with sea views everywhere. - The penthouse is equipped with a heated pool, glass palisades and outdoor kitchen, allowing a private oasis to enjoy the beautiful climate and sea views. - Other benefits in acquiring this beautiful villa: three parking spaces and a storage room, unit included and private entrance.
REF IN-ON1_O
302,74m² 1.735m²
Sale
Um resort exclusivo, único, num país seguro com vários benefícios fiscais atrativos, como o Estatuto de Residente Não Habitual e o Programa de Vistos Gold. A liberdade de uma moradia isolada oferece a possibilidade de adquirir uma residência permanente ou para férias, uma propriedade de investimento para arrendamento ou para repousar na reforma. Moradias V3-V7 com piscina privada; Design de interiores personalizado; Áreas interiores de 390 a 570sqm; Inovação tecnológica de ponta; Possibilidade de gestão imobiliária; Segurança 24 horas; Estatuto de Residente Não Habitual; Acesso ao programa de Vistos Gold; Estilo de Vida ao Ar Livre; Campo de Golfe 18 Buracos; Acesso às comodidades do hotel; Beach Club. Uma coleção de doze moradias únicas, privadas que proporcionam um estilo de vida natural durante todo o ano, envoltos no mais absoluto luxo. Cada uma isolada e situada num lote extenso com entre 1700 e 3300sqm. Com áreas interiores que variam entre 390 a 570sqm, cada uma dispõe de vistas incríveis com total privacidade. Cada divisão das moradias de 3 até 7 quartos transmite uma personalidade da região e os detalhes artesanais e as pedras locais expressam a liberdade de um estilo de vida ao ar livre. Relaxe neste retiro proporcionado pela privacidade do interior algarvio, assegurado por uma gama completa de serviços de segurança e manutenção. Concebidas para eliminar as fronteiras entre o estilo de vida exterior e interior, complementam a beleza natural envolvente com uma personalidade que preserva a essência tradicional da região. Cada moradia é constituída por áreas distintas que rodeiam uma zona de pátio central, proporcionando uma acolhedora sensação de uma aldeia aninhada na floresta. Eliminando as barreiras entre o que é a vida no exterior e no interior, os espaços claramente definidos permitem uma transição harmoniosa ao longo do dia. A personalização criará um espaço absolutamente único. Através de materiais, padrões e texturas de origem local, cada moradia conta a sua história distinta, a história de um proprietário, de uma região e da forma como se ligaram. Uma criação da PROMONTÓRIO, do conceito ao design, seguiram uma visão criativa inspirada pela região, misturando cada moradia com o cenário natural que a envolve. A arquitetura contemporânea baseia-se no património local rico, valorizado pelas mais recentes inovações de engenharia e tecnologia. Cada uma é distintamente enraizada no passado com uma visão no futuro.