Alerts
9.933 Properties
Saturday, 18 September 2021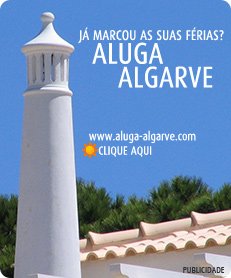 Área de Clientes
Who's Online
We have 3359 guests and 5 members
REF GT-01/N/02463-(2)
92,72m²
Sale
Shop for rent in a luxury building, high quality construction. The store is available for sale at €205,000 and also for lease at €1,600. The store, intended for commerce and services, consists of a large division and two toilets. It has a total area of ​​92.72 sqm with exclusive use of a terrace with 55.50 sqm. In addition to the excellent area, it also has large windows that allow plenty of natural light and excellent visibility. In this property the highlight factor is its location where direct access to the fantastic beach prevails and the pedestrian crossing area that makes it an extremely busy street favoring commerce. Nearby there are several cafes, restaurants and shops. The property is 71.2 km from Faro airport, 10 km from the access to the A22 motorway, 4 km from the beaches of Alvor and 3 km from the Alto Golf Country Club in Alvor. The center of Portimão is about 3.5 km away. The store is completely new, the construction of the building is from 2020, modern architecture and with high quality. The accesses are excellent and the streets are busy. Praia da Rocha is a well known place, it is a region designed and built for tourism. This is a place where there are plenty of excellent restaurants, inviting cafes and terraces, shops, all water sports, a magnificent beach and an appealing nightlife. This location is definitely a perfect place with great potential to develop your business. Do not miss this opportunity, contact us and schedule your visit with us.
REF GT-00/N/18158
90,95m²
Sale
Shop for sale with 90.9 sqm of total area in S. Bartolomeu de Messines, in Aldeia Ruiva village. It comprises ample space and 2 bathrooms with shower tray. It also has two windows that provide plenty of natural light, aluminum frames with simple glass and is currently vacant. As for its location, it has good access via the A22 and proximity to trade and public services. It is located at one of the entrances to the small and charming village of São Bartolomeu de Messines, located northeast of Silves. This location is rural in nature and agriculture is the main activity of its inhabitants. Despite being very agriculturally oriented, in this quiet village you can find local shops, health centre, restaurants, kindergarten, schools, supermarkets, post office, bus station and other services. It is 18 km from the A22 motorway and the beautiful and historic city of Silves, around 21 km from the beach, 16 km from the golf course and around 50 km from Faro airport. About the locality, São Bartolomeu de Messines is a Portuguese village in the municipality of Silves. It has a low population density but is much sought after by tourists for its historical richness. It has tranquil views over the surrounding hills and many places where it is worth to sit outdoors and enjoy the calm environment, such as the Barragem do Funcho, a beautiful place with stunning scenery and several trails for nature walks. Don't miss this opportunity and schedule your visit with us now.
REF GT-01/N/01789
55m²
Sale
Small shop for commerce with 55 sqm. The store is located in a shopping center, in a building with only 3 floors. Ideal for an office or small art or crafts studio. Porches is a parish in the municipality of Lagoa, facing the Union of Parishes of Lagoa and Carvoeiro, Parish of Silves, Parish of Alcantarilha and Armação de Pera, the latter three belonging to the Municipality of Silves. As for access, Porches is located in the southwest of the Algarve, with the car and train being the most used means of transport. The nearest airport is located in Faro, about 45 km away. The nearest train stations are located in Tunis in the municipality of Silves and Ferreiras in the municipality of Albufeira. About the available infrastructures are divided into several sectors such as: Education and Culture Area - Schools, Library and Kindergarten; Health Area - Porches Health Extension and Pharmacy; Sports Area - Multi-sport, 2 sports gym units, rural gym, outdoor gym and bike path; Transport Area - EVA Public Transport, School Transport and Taxis; Social Action Area - CASP - Porches Social Support Center, Senior Centre, Urban Gardens and Community Store (Social); Porches enchants for keeping its roots over two thousand years old, featuring some of the best attractions of the modern Algarve. The unique beaches with their cliffs and caves, the tranquility of the land and the hospitality of the people are part of the identity of Porches, recognized throughout the world. Porches has some blue flag beaches and is well known for its famous wine.
REF GT-01/N/02680
100m²
Sale
Store inserted in a building with four floors with excellent location in the center of Lagoa. The store has a total area of ​​100sqm consisting of four divisions, kitchen with hob, oven, extractor hood, fridge, washing machine, dishwasher and microwave and two bathrooms. It has a good sun exposure and is oriented to the west. The place where it is located has the advantage of being a place that is close to several essential services. Just 250 meters away, you have access to the entire commercial area as well as a wide range of restaurants and cafes. It is also very close to several banks, health clinics and public services. Lagoa is a county seat city, located in the heart of the Barlavento Algarve, between the counties of Portimão and Silves. Its particular location on top of a small hill, surrounded by vineyards, contrasts with the coastal towns. Despite its growth, Lagoa has remained calm and still peaceful, proud of its small gardens, the beautiful church, its interesting water tank with faience balustrades and the Convento de S. José, the city's current cultural centre. It is a region that excels in the excellent quality wine produced in its vineyards, which are already internationally renowned. It also has the great attraction of its craft and culture fair held annually in the Parque de Feiras e Exposições de Lagoa – FATACIL. Lagoa is also full of out-of-this-world scenarios, making it impossible not to fall in love with the beautiful natural landscapes, which extend from the parish of Ferragudo to Praia da Cova Redonda, in Porches. The variety and quality of the beaches in this county is in fact one of its strengths. Some of them are: Praia Grande in Ferragudo, with a sand of more than 760m long and 130m wide, with several restaurants, playground and sports area; Praia do Pintadinho, surrounded by clayey rocks; Praia dos Caneiros embedded in limestone cliffs; Praia do Carvoeiro, an intensive urban beach; Praia do Vale de Centeanes, Praia da Senhora da Rocha and Praia do Vale do Olival are located at the eastern end of the municipality of Lagoa.