Alerts
10.720 Properties
Tuesday, 13 April 2021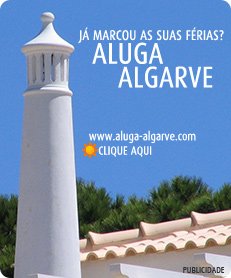 Área de Clientes
Who's Online
We have 6798 guests and 6 members
REF GT-01/N/00862
243m² 739m²
Sale
Building with gross area of 739 sqm, located in a central area of Portimão. The property is located close to the main banks (CGD / Totta, BCP...), the post office and commerce in general. Good access and parking at 100 meters. The building consists of a basement, ground floor, 1st floor and terrace. The basement consists of a strong house, a file, a storage room and a bathroom. The ground floor comprises an ample space for public attendance and rooms with offices. The 1st floor has a large living room, five offices / offices, a pantry, a bathroom and a terrace. Credit facilitated because it is a bank property.
REF SU-SA25027
66m²
Sale
Property consisting of 0 room( s), 0 bedroom(s) and 1 toilet(s). Property type: shop / commerce Property owned at: 100.00%
REF GT-12/N/01676
58m²
Sale
Store with 58sqm, located in Vila Real de Santo António, close to the city center. Inserted at the level of the ground floor of a residential building. This property comprises the commercial area with a service toilet and a closet where there is a small kitchenette. It has a storage room in the basement that needs some works with an independent entrance to the interior of the store. This large store, just 300m from the garden of avenue of the republic and 5 minutes from the train station, makes this property the ideal option for your business. Its central location, proximity to shopping and available services is undoubtedly an asset for those who enjoy city life. Vila Real, one of the most picturesque Algarve cities, small but grandiose in appearance, with a pleasant, relaxed atmosphere. The slow pace of life in this village in the south of Portugal allows you to enjoy everything beautiful it has to offer, open-air cafes that surround Praça Do Marques de Pombal as well as relaxed strolls along the banks of the Guadiana. Check your visit to this property and see for yourself. Distance to points of interest - Faro Airport (62 km), Highway (2 km), Supermarket (100m), Beach (1 km), Market (1km), Pharmacy (200m), Health Center (200m), Bus (100m)), Golf (5 km), Restaurants (50m), Bars (50m).
REF SU-SA25027
66m²
Sale
Property consisting of 0 room( s), 0 bedroom(s) and 1 toilet(s). Property type: shop / commerce Property owned at: 100.00%