Alerts
12.026 Properties
Tuesday, 14 July 2020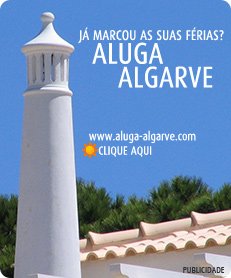 Área de Clientes
Who's Online
We have 97 guests and 34 members
REF PD-015848
103m²
Sale
Located in the parish of S. Pedro in Faro, excellent T3 with 2 fronts north and south this R / C They are 103sqm, consisting of 3 bedrooms and one of them in suite, 2wc, living room and kitchen. In the rooms the floor is floating, the rest of the house has brick floor The Room is large and bright. Two wc equipped, with bathtub. Around the building there are many places to park. It is located near the Hospital, University and shopping mall.
REF NU-NU_4544
338m² 353m²
Sale
Urban Building, under horizontal property composed of two autonomous fractions, independent, for Sale in Luz de Tavira next to EN125. In need of construction. - R /C - Commercial space with 188sqm and 1st floor - Apartment T3 Tavira is a Portuguese city in the District of Faro, region and sub-region of the Algarve, with about 13,400 inhabitants. It is located in the Sotavento area (eastern Algarve). It is the seat of a municipality with 606.97 ksqm of area and 26,167 inhabitants (2011), subdivided into 6 parishes. The municipality is bordered to the north by the municipality of Alcoutim, to the east by Castro Marim and by the western part of the municipality of Vila Real de Santo António, to the southwest by Olhão, to the west by São Brás de Alportel, to the northwest by Loulé and to the south has coastline in the Atlantic Ocean. Inscribed on the UNESCO List of Intangible Cultural Heritage of Humanity in November 2010 in Nairobi, Kenya by Spain, Italy, Greece and Morocco, the Mediterranean Diet was extended to Portugal, Cyprus and Croatia inscribed on 4 December 2013 in Baku, Azerbaijan, with Tavira being the representative community of Portugal. Excellent investment to monetize. Ref. : 4544
REF RP-123811055-20
534,48m² 1.065m²
Sale
On the ground floor on the left, there is a fully functioning restaurant with a monthly income, with an area of ​​175sqm and a large terrace, inside it has a capacity for 60 people and on the terrace for another 50 people seated. On the ground floor on the right, it has a T2 apartment with 83sqm, 2 bedrooms, living room, remodeled kitchen and a complete bathroom. On the 1st floor on the right side there is a residential part, being a T4 + 1 apartment with an area of ​​183sqm, you can convert it into two independent apartments, it has 5 bedrooms, 3 bathrooms, a living room and two kitchens, having one has been remodeled, with a large terrace that has access to the private garden. On the 1st floor on the left, you also have a space for commerce with a license for restoration, with 151sqm and a terrace facing south with independent access. Total land area 1065sqm. Great potential for investment and profitability.
REF RP-123811055-55
320m² 353m²
Sale
Excelente Oportunidade de Negócio! Este imóvel está localizado na principal artéria da cidade de Loulé (AV. José Da Costa Mealha), localização esta fantástica, próximo do centro da cidade, com todos os diversos serviços disponíveis e a escassos minutos a pé. Prédio composto por três apartamentos T3 com áreas bastante generosas, um renovado e dois ainda no estado original, uma loja comercial renovada com licença comercial, um espaço de logradouro e uma cave em toda a aérea de implantação do prédio. Ideal para se transformar num Hostel dado a sua disposição e configuração dos espaços. Podendo também optar por renovar e rentabilizar de forma singular cada espaço habitacional e espaço comercial. Dado adquirido que se encontra numa zona de aglomerados urbanos tipo A e com viabilidade de construção até seis pisos, poderá até mesmo construir um novo prédio, localização com muita procura e muito valorizada. Ideal para o investidor com espírito inovador! Não perca mais tempo e agende já a sua visita! Housing building in the center of Loulé Excellent business opportunity! This property is located on the main artery of the city of Loulé (AV. José Da Costa Mealha), this fantastic location, close to the city center, with all the various services available and just a few minutes walk away. Building consisting of three T3 apartments with very generous areas, one renovated and two still in the original state, a renovated commercial store with commercial license, a street space and a basement throughout the buildings implantation area. Ideal to become a Hostel due to its layout and configuration of spaces. You can also choose to renovate and monetize each housing and commercial space in a unique way. Given that it is located in an area of urban agglomerations type A and with construction feasibility up to six floors, you can even build a new building, a location with a lot of demand and a lot of value. Ideal for the investor with an innovative spirit! Dont waste more time and schedule your visit now! Immeuble dhabitation au centre de Loulé Excellente opportunité commerciale! Cette propriété est située sur lartère principale de la ville de Loulé (AV. José Da Costa Mealha), cet emplacement fantastique, à proximité du centre-ville, avec tous les différents services disponibles et à seulement quelques minutes à pied. Immeuble composé de trois appartements T3 aux surfaces très généreuses, un rénové et deux encore à létat dorigine, un magasin commercial rénové avec licence commerciale, un espace rue et un sous-sol dans toute la zone dimplantation du bâtiment. Idéal pour devenir une auberge en raison de son agencement et de la configuration des espaces. Vous pouvez également choisir de rénover et de monétiser chaque logement et espace commercial dune manière unique. Étant donné quil est situé dans une zone dagglomérations urbaines de type A et avec une faisabilité de construction jusquà six étages, vous pouvez même construire un nouveau bâtiment, un emplacement avec beaucoup de demande et beaucoup de valeur. Idéal pour linvestisseur avec un esprit innovant! Ne perdez plus de temps et planifiez votre visite maintenant! Edificio residenziale nel centro di Loulé Ottima opportunità di lavoro! Questa proprietà si trova sullarteria principale della città di Loulé (AV. José Da Costa Mealha), questa fantastica posizione, vicino al centro della città, con tutti i vari servizi disponibili ea pochi minuti a piedi. Edificio composto da tre appartamenti T3 con aree molto generose, uno rinnovato e due ancora allo stato originale, un negozio commerciale rinnovato con licenza commerciale, uno spazio stradale e un seminterrato in tutta larea dellimpianto. Ideale per diventare un ostello grazie alla sua disposizione e configurazione degli spazi. Puoi anche scegliere di rinnovare e monetizzare ogni alloggio e spazio commerciale in un modo unico. Dato che si trova in una zona di agglomerati urbani di tipo A e con fattibilità di costruzione fino a sei piani, è anche possibile costruire un nuovo edificio, un luogo con molta domanda e molto valore. Ideale per linvestitore con uno spirito innovativo! Non perdere altro tempo e programma subito la tua visita! 洛莱中心的房屋建筑 极好的商机!!! 该酒店位于Loulé市(AV。JoséDa Costa Mealha)的主要动脉,地理位置优越,靠近市中心,提供各种服务,步行仅需几分钟。 该建筑由三栋T3公寓组成,面积非常宽敞,其中一栋经过翻新,两栋仍处于原始状态,一栋经过翻新的具有商业执照的商业商店,街道空间和整个建筑物植入区的地下室。 由于其布局和空间配置,成为旅馆的理想选择。 您还可以选择以独特的方式翻新和货币化每个住房和商业空间。 鉴于它位于A类城市群区域内,并且具有高达六层的施工可行性,因此您甚至可以建造一栋新建筑,这是一个需求量很大且价值很高的位置。 具有创新精神的投资者的理想选择! 不要浪费更多的时间,现在就安排您的访问! Luò lái zhōngxīn de fángwū jiànzhú jí hǎo de shāngjī! Gāi jiǔdiàn wèiyú Loulé shì (AV. JoséDa Costa Mealha) de zhǔyào dòngmài, dìlǐ wèizhì yōuyuè, kàojìn shì zhōngxīn, tígōng gè zhǒng fúwù, bùxíng jǐn xū jǐ fēnzhōng. Gāi jiànzhú yóu sān dòng T3 gōngyù zǔchéng, miànjī fēicháng kuānchǎng, qízhōng yī dòng jīngguò fānxīn, liǎng dòng réng chǔyú yuánshǐ zhuàngtài, yī dòng jīngguò fānxīn de jùyǒu shāngyè zhízhào de shāngyè shāngdiàn, jiēdào kōngjiān hé zhěnggè jiànzhú wù zhí rù qū dì dìxiàshì. Yóuyú qí bùjú hé kōngjiān pèizhì, chéngwéi lǚguǎn de lǐxiǎng xuǎnzé. Nín hái kěyǐ xuǎnzé yǐ dútè de fāngshì fānxīn hé huòbì huà měi gè zhùfáng hé shāngyè kōngjiān. Jiànyú tā wèiyú A lèi chéngshì qún qūyù nèi, bìngqiě jùyǒu gāodá liù céng de shīgōng kěxíng xìng, yīncǐ nín shènzhì kěyǐ jiànzào yī dòng xīn jiànzhú, zhè shì yīgè xūqiú liàng hěn dà qiě jiàzhí hěn gāo de wèizhì. Jùyǒu chuàngxīn jīngshén de tóuzī zhě de lǐxiǎng xuǎnzé! Bùyào làngfèi gèng duō de shíjiān, xiànzài jiù ānpái nín de fǎngwèn!