Alerts
10.720 Properties
Tuesday, 13 April 2021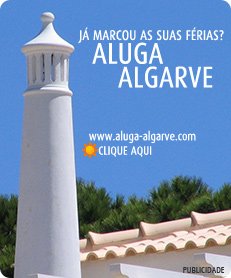 Área de Clientes
Who's Online
We have 4827 guests and 9 members





REF PD-023288
693m² 166.480m²
Sale
Quinta das Mouras, located in the Natural Park of Ria Formosa, classified as World Heritage for its ecological importance, is a unique property on the Algarve coast. Quinta das Mouras, with approximately 16 hectares of flat surface, is 1 km from Faro International Airport, and Universidade do Algarve, 2 km from Faro Island beach, confronting the west with other international pertussis, such as Quinta do Lago and Vale do Lobo. Quinta das Mouras has a construction area of 694.00sqm, which can be extended to 1000sqm if converted into residential use for the entire area to Tourism or expanded to 717sqm if housing is affected.
REF BI-JG1221
4.800m²
Sale
In Quinta da Larga Vista there are real treasures to discover, after 30 years asleep without being able to build this allotment dating back to the sixties, one of the first in the region, is again in the spirit of those who want to own their own farm with a villa with 300sqm, or with 3 fires of 100sqm with independent use. If you are an investor in the tourist area you can also develop a project with an area up to 2000sqm. It has availability of water and electricity and being located in the centre of the Algarve is close to everything.
REF AV-PBI-941
438,80m² 221.900m²
Sale
Farm with 5 bedrooms house between Portimão and Monchique, located in a stunning area with unique and breathtaking panoramic views, there are only good, positive and wonderful things to say about this property. Come and see this Charming Villa that was completely rebuilt again in 2005. It also has the possibility of being enlarged with an attachment to be finished according to your taste. You will love this charming 2-storey villa where a large garage for at least 4 cars is located below, in addition to storage. This 5 bedroom, 4 bathroom Villa offers 221,000sqm of generous land space to explore without losing its refinement, with a wonderful atmosphere around the main house where the 3 large lakes provide an authentically unique and calm environment, which can be said a warm and Zen atmosphere. The property has several paths around the Lagos very well arranged for a morning stroll or climb to the top of the property where there is a large flat area and where you can see the entire property as well as the house and lakes and also be dazzled to see the sunset going down behind the house. I can't explain it in words, this is undoubtedly one of the most beautiful properties with great potential in the Algarve. Waking up every morning and listening to the birds singing, listening to the peaceful sounds of Nature as well as smelling the Nature of the various trees on the Wonderful property, making some walking routes scattered throughout the terrain with various Observation platforms, looking at the lakes where you can practice sport fishing, with carp and bass, take a boat, for an inspiring and healthy sunrise within your property. SINGLE This property with a Flora and Fauna unique in the region, located in a unique location in the Algarve. In addition to everything I have come to mention, this property will be Excellent and provides a unique opportunity for an investment in Rural Tourism / Ecotourism / Local Accommodation / Geriatric Nursing Home. According to information from the owner, this property also has an ideal soil suitability for a vineyard plantation with an area of ​​120,000sqm for the production of Wine with DOP or Regional Wine of the Algarve. Dear customers, what are you waiting for to know and visit a magnificent property of Excellence that is only available to people with a great vision and with a dream of living in Nature with great business potential. I give you my word that you will like it as much as I did when I first visited this property The words may be mine but the feeling that you will feel when you come to visit the property, will be yours A wish for everyone a lot of health I await your contact soon
REF BI-JG911
264m² 13.000m²
Sale
Small farm with large area of construction in Algoz, 10 km from Albufeira, 1 km from Algoz, and d3 km from shopping. Very well located in a residential area, great potential to make a villa, or two independent.