Alerts
10.720 Properties
Tuesday, 13 April 2021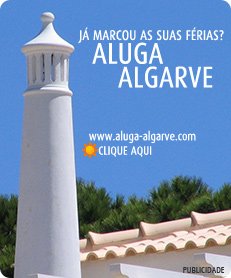 Área de Clientes
Who's Online
We have 8066 guests and 7 members
REF OP-999019356
Sale
Rustic land with citrus and Agricultural Support House. It is located next to Silves.
REF GT-00/T/18448
1.244m²
Sale
Located in a quiet area of the village of Tunes, a town in the municipality of Silves with close proximity to the IC1, the national road to Lisbon, the A22 motorway. Access to the nearest locations is also of good quality. This land is feasible for the development of a project for a set of eight townhouses. The plot has 1,244.90sqm of total land area. The footprint area of the house can be of 568,00sqm and the total area of 1,244.40sqm. The house can have one floor below the threshold level and two above the same level. The basement can have a maximum of 716.50sqm. The entire area around the land has townhouses and apartment buildings with three and four floors, mostly residential. Also in the vicinity there are some public services, such as primary school and kindergarten, and of course other services needed by the community, such as supermarket, pastry shops, restaurants etc. The location of this land allows easy road access to Albufeira, just 10 km away, to Algarve Shopping 7 km away, to Praia da Galé with 13.5 km, to Salgados Golf Course in 11 km and to Faro Airport in 43 km.
REF GT-00/T/16984
2.220m²
Sale
Rustic plot of land located near the village of Salir mountain view. Total area - 2 220sqm. Water and electricity network. Good access.
REF GT-14/T/01483
Sale
Land without construction feasibility, with good access, located in Colinas Verdes, between Bensafrim and Lagos. The area where it is inserted is residential and its surroundings are characterized by a great diversity of fruit growing. Nearby, about 2 km away are several services such as pharmacy, kindergarten, restaurant and market. There is no basic sanitation and it is impossible to obtain any construction license. Its position in the interior of the Algarve, allows you to be within walking distance of the beach (6 km), golf (7 km), Lagos (12 km) and Faro airport (90 km). This makes it the ideal investment for nature lovers, who live in the area and who are looking for land where they can relax with the cultivation of their own food, enjoying a rural and relaxing environment. This land is an integral part of a set of more than 300 lots, where it is possible to obtain a tourist license, subject to the realization of the necessary subdivision infrastructures. 14/T/01483