Alerts
10.720 Properties
Tuesday, 13 April 2021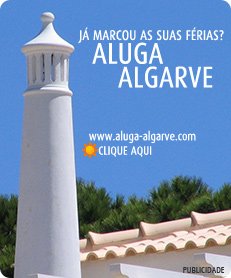 Área de Clientes
Who's Online
We have 2415 guests and 9 members
REF DH-SINV229
327,20m² 149,40m²
Sale
Fantastic opportunity to buy a wonderful old style building with 2 semi-detached apartments and a restaurant on the ground floor, situated in the pretty village of Estoi. This house has been restored, and now serves as an inn and restaurant. The restaurant has space for 45 seats and has magnificent original ceilings and a its own very beautiful style. Each of the apartments is spacious with approximately 149sqm, each with a fully equipped kitchen, modern bathroom, spacious living room and 2 huge bedrooms. One of the apartments has 1 bedroom located in a mezzanine and the lower level as studio layout. Both have large terraces and the upper apartment has fantastic views over the rooftops, countryside and distant sea! Perfect opportunity for those who want to invest! Great for renting and having a business! Come see!
REF PD-022907
315m²
Sale
Algarve- Vila Real Stº António- City Center Restaurant operating with take-away Sold equipped and furnished (There is no sale) Close to all amenities on foot Excellent location and close to the border with Spain (Ayamonte) Find out more about this fantastic property. Unique opportunity! Contact me Real Estate Consultant Paula Barros 351 -





REF BI-NS607
60m²
Sale
Snack Bar fully equipped in a revitalized area, 50 meters from the beach of Armação de Pêra Beach! Huge potential for profitability, excellent location, new Bayline development just opposite, panoramic terrace. Grab this unique business opportunity! Schedule your visit now!

REF PD-022573
480m² 500m²
Sale
Learn more about this fantastic property. Unique opportunity. Portugal- Algarve- VRSA- Excellent RESTAURANT / SHOPS in the city center Currently operated as a restaurant, it can be converted into a large store or 2 smaller ones (has 3 entrances) Rch - Kitchen, pantry, wc ´s, with 3 bedrooms (+ - 75 places each) and also a large terrace of 300 places With warehouse in the same space (+ 30sqm) Working 100% all year round, ideal for large groups, weddings, parties, etc. -Immediate and guaranteed profitability- Near the Spanish border (Ayamonte) Company WITHOUT FEES OR FEES " More information only with meeting. Predimed Consultant Paula Barros Learn more about this fantastic property. Unique opportunity. Portugal- Algarve- VRSA- Excellent RESTAURANT / SHOPS in the city center Currently operated as a restaurant, it can be converted into a large store or 2 smaller ones (has 3 entrances) Rch - Kitchen, pantry, wc ´s, with 3 bedrooms (+ - 75 places each) and also a large terrace of 300 places With warehouse in the same space (+ 30sqm) Working 100% all year round, ideal for large groups, weddings, parties, etc. -Immediate and guaranteed profitability- Near the Spanish border (Ayamonte) Company WITHOUT FEES OR FEES " More information only with meeting. Predimed Consultant Paula Barros