Alerts
12.025 Properties
Tuesday, 14 July 2020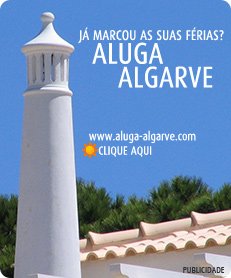 Área de Clientes
Who's Online
We have 36 guests and 29 members
REF AV-PBI-996
100m² 102m²
Sale
Typical English restaurant / bar, very much warm and cozy, with take-away service, located at Praia do Carvoeiro, 3 min. distance from the sea. Turnkey business. Fully equipped and ready to operate at any time. All licenses in force and updated. Cozy restaurant with a family atmosphere, excellent reputation, both among the local international community and among the tourists who have been eating, drinking and socializing there. Specializing in British and international homemade food. Certificate of Excellence awarded by Tripadvisor in 2019. Comprising the restaurant room, 2 bathrooms (ladies and gentlemen), 1 office, 1 fully equipped industrial kitchen, 1 pantry / storage room and 1 terrace for 2 tables. Restaurant capacity: 40 people; Terrace place: 8 people Hours: 6: 00 am to 2: 00 am (Operating license) Profitability: Given its extended opening hours (between 6: 00 am and 2: 00 am) one can alternatively contemplate several activities related to the restaurant and bar / pub area: - Catering service with breakfast included; - Bar / pub service - License to offer live music Despite having a greater affluence in summer time and during school holidays (UK), it has structure and capacity to work throughout all the year long with the normal and desirable changing of opening/closing hours. Located at Praia do Carvoeiro, it is 3 min. walk from the beach (sea) and is inserted in a tourist area of ​​excellence where most of its residents are either foreigners or tourists who choose to look for vacation rentals in the area. Distances: - 3 min. walk to the beach; - 6/7 min. from 3 recognized golf resorts: Vale de Milho (Centianes) and Pestana Gramacho and Vale da Pinta; - 6 min. from Carvoeiro Clube de Ténis; - 40 min. from Faro airport Restaurant history: Has been operating continuously for 13 years, always in the hands of the same nice family. The only reason for selling the restaurant is that the couple, having reached a certain age needs not only a rest but, also, spend more quality time with their family.
REF DH-DINV1645
259m² 370m²
Sale
This is an excellent opportunity to purchase an old bar and distillery in the lovely area of Santa Catarina, Tavira. The property is situated down a lovely side road that runs along side a small river. There is 259sqm of property designated as commercial. The property requires a great deal of renovation but it could be an excellent opportunity for someone wishing to produce and market a product.
REF PD-016973
222,42m² 429m²
Sale
Monte Carvoeiro is located on the top of a hill, and it is a resort tour is very well known, consisting of semi-detached houses in the cr and the 1st floor, apartments, flats, houses and small shops, surrounded by beautiful green areas full of nooks, which makes it very attractive. it Is a 5-minute walk from the centre of Carvoeiro and the beach. The small square of Monte Carvoeiro has a fountain in the middle and it is surrounded by restaurants, bars, pubs, and bars that line the streets in the desniveis with small gardens, each of which has its charm, and extensive entries on all of their around as well as lots of parking spaces. a Spacious restaurant, with a total of 429sqm among the areas that will be covered and closed, a huge kitchen, multiple living rooms and space for storage / working, (some with private entrances), a changing room for the employees, several of the toilet for the clients, a large terrace, a closed or covered space of more than 100sqm, a large outside terrace and private sectors. This area has it all for your new project, you need to upgrade, is empty, and it is located in the fantastic resort of the well-known zone of restaurants and bars, where people are used to going to the plaza since 1985, it is the equivalent of the generations of a family fidelizadas.
REF UR-STL197CJ
168m²
Sale
Restaurante localizado em Santa Luzia, em zona residencial. Todo equipado, este resturante com uma àrea bastante generosa, está preparado para começar o seu negócio. Excellente oportunidade!