Alerts
12.548 Properties
Friday, 20 September 2019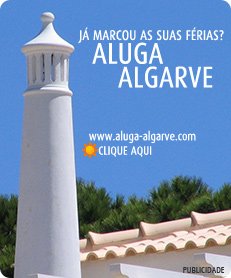 Área de Clientes
Who's Online
We have 72 guests and 27 members
REF DH-SVP328A
286m² 910m²
Sale
This lovely "Quinta" is divided into 3 cottages and an extra annex that is prepared to be an 4th cottage. Cottage 1: Good size lounge with wood-burner and underfloor heating, cozy kitchen and small bedroom which is under renovation and will become a larger en-suite bedroom. At the moment there is a bathroom and laundry room opposite cottage 1. Cottage 2: Lounge with wood-burner, fitted and equipped kitchen with original bread oven, 2 bedrooms and one bathroom with shower. Cottage 3: Dining room with wood-burner, cozy lounge, separate fully fitted and equipped kitchen, bathroom with shower and two bedrooms, one is a double bedroom and the other a smaller one with bunk beds. Annex: Prepared for an studio apartment with bathroom. All plumbing and pipes placed. It could be used also instead for storage. Lovely private pool (8x4mtr) area with BBQ area and plenty of little corners with terraces. Located only 500mtr from supermarket, 650mtr local cafe and only 1km from town centre. Features also: -Solar panels for hot water /under floor heating Cottage 1; -All cottages have wood-burning stoves; -Laundry room; -Fully fenced; -Mains water and septic tanks; -Tarmac access; -Aviary;
REF GT-00/Q/18192
154m²
Sale
Moradia antiga a necessitar de restauro, com bonita vista de campo, localizada na pequena aldeia dos Corcitos, aproximadamente a 4 Kms de Querença e a 14 Kms de Loulé, com 154sqm de área coberta e 2.000sqm de terreno. Eletricidade da rede e água de cisterna.
REF GT-12/Q/01532
173m²
Sale
Located in Alcaria, about 28 km from Tavira, this centennial Mill consists of 3 floors, with a large area, kitchen and sanitary facilities, with gardens and a terrace with a magnificent view over the mountains. The mill has undergone an excellent recovery, conserving beautiful pieces of ancient memory. The original mechanism of this old mill occupies a prominent place in a wide area, where it is possible to make a lounge and enjoy a 360 degree view over the mountains and the countryside. The modern way it was recovered and designed provides a residence with an area of 175sqm with traditional round spaces with intact architectural features or with modern design with great comfort and in full harmony with nature. Fabulous space for permanent residence or tourist / gastronomic accommodation The surrounding land with an area of 9,000sqm makes this mill a magnificent "island" Faro Airport is only 40 minuts
REF SU-CS-QUIT-66822
122m² 35.300m²
Sale
The small Farm is situated in valle Grande, S. Marcos da Serra, and Now on the Campaign trail, an opportunity to get in with a low price, and has been partially restored, and the part rebuilt, it is made up of 1 bedroom, a kitchen, a bathroom and a living room. There's another room that needs to reabilitaão, and the whole of the total area of 122sqm. The property is set on a plot of about 3 acres and a half, which is supplied to the water by means of an artesian well. Easy access to the property.