Alerts
10.454 Properties
Saturday, 15 May 2021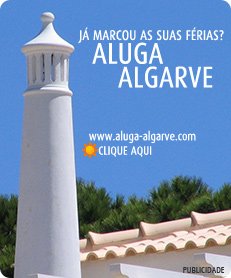 Área de Clientes
Who's Online
We have 4 guests
| | |
| --- | --- |
| Sale Apartment 3 bedrooms near the beach Encosta da Marina/ P. Rocha Portimão - store room, parking space, balcony, garage | |

Free
Call
Phone 282 411 955 Mob 919 523 133
REFGP-APT3653
LocationEncosta da Marina/ P. Rocha
Area135.05 m² | 135.05 m²
StatusUsed
Construction2003
ViewCity
Town Centre-
Beach Dist-
Energy Efficiency
(227.000) EUR 217.000
± USD 259.000 GBP 197.000
County: Faro
Town: Portimão
Parish: Portimão
Location: Encosta da Marina/ P. Rocha
Typology: T3
Excellent 3 bedroom apartment, located on the slope of the Marina, quiet residential area, close to schools, minimarket and services, a few minutes walk from Praia da Rocha. Great for those who want to be close to the beach, but with the comfort and tranquility that the residential area provides.
Composed of three bedrooms, all of them with built-in wardrobe, and two full bathrooms, one of them being part of the suite. Semi-equipped kitchen with a small enclosed balcony, perfect for storage. Large living room with balcony and good sun exposure.
It also has a small storage room and garage, in the basement of the building.
Perfect apartment for permanent own housing or for monetization!

Av.Tomás Cabreira, Ed. Oceano Azul, Loja 5
8500-802 Praia da Rocha
Portugal
Telephone:
282 411 955
919 523 133
Website:
www.globalplano.com
AMI
3156
Loja Praia da Rocha:Av.Tomás Cabreira, Ed. Oceano Azul, Loja 58500-802 Praia da RochaTel: +351 282 411 955Horário: 2ª a 6ª das 10h-13h30 e 15h-19h / Sábado das 10h-12h30 e 15h-18h
Loja Alvor:Rua Dr. António José D´Almeida, 13A8500-017 AlvorTel: +351 282 459 430Horário: 2ª a 6ª das 10h-13h30 e 15h-19h / Sábado das 10h-12h30
Loja Albufeira:Av. dos Descobrimentos Edf. Miravila loja EAreais de Sao João 8200-260 AlbufeiraTel: +351 289 589 226Horário: 2ª a 6ª das 10h-13h30 e 15h-19h / Sábado das 10h-12h30 e 15h-18h
Contacto Direto:+351 919 523 133
Send enquiry / Schedule a visit