Alerts
10.545 Properties
Thursday, 29 July 2021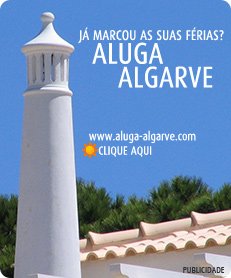 Área de Clientes
Who's Online
We have 5 guests
REF BI-DU1391
73,53m² 87,80m²
Sale
Apartamentos novos, de tipologias T1, T2 e T3, inseridos em condomínio privado que prima por pormenores arquitectónicos que incluem: acabamentos de alta qualidade, piscina, garagem e fantásticos ambientes exteriores. Localizado na zona de Brejos, a curta distância de vários serviços, comércios e das praias do concelho de Albufeira. Preços para os T2 disponíveis partir de: 275.000,00 € e neste momento já só existem 3 apartamentos disponíveis. Aproveite esta oportunidade e invista num empreendimento de luxo!
REF LA-125571035-4
56.000m²
Sale
Majestic 56'000sqm piece of land with unique location in the region of Praia da Luz in Lagos, with breathtaking views of the Sea over the entire length of the land and with magnificent cliffs. Guaranteeing this private and unique landscape forever. With access to the beautiful beaches of Lagos, one of them being classified as one of the most beautiful beaches in the world. This very exclusive land is a treasure to discover in Algarve! The land is sold with a project for an ultra modern and luxurious villa, with swimming pool, a secondary house and the reconstruction of a mill, with a total constructive area of 700sqm. The project will be delivered fully approved by all relevant entities and ready to start construction.
REF LA-125571035-6
4.840m²
Sale
Land 4,840sqm Land allows the construction of 2,154sqm according to PDM (Plan P407) inserted in a beautiful housing development in central area. 500m from Hospital Lusíadas Albufeira.
REF LA-125571032-2
364m² 985m²
Sale
House T for Buy at 800000 €