Alerts
12.026 Properties
Tuesday, 14 July 2020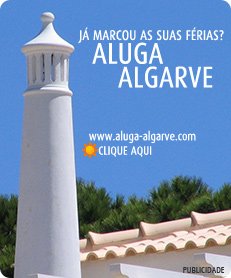 Área de Clientes
Who's Online
We have 49 guests and 30 members
REF CA-MAG_2778
250m² 619m²
Sale
Great Warehouse in the Industrial area of Pateiro, on a plot of 619sqm with 250sqm of gross floor area. It has several rooms on the ground floor, such as reception, bathrooms, office, duty-free zone on the upper floor the 1st-floor changing rooms for staff and 5 offices. On the outside of the Warehouse, with a garden-large, private, and emissions from painting. - Ideal for workshop, automotive or other industrial activity (and with a lot of potential). you Can always take a subscription(to purchase). In the easy-to-access and easy.
REF PD-017100
193m²
Sale
Warehouse / Garage with 193sqm in Portimão for industry or commerce, and with several windows around it that gives it plenty of light, ceiling height 2.75m. Excellent location, 1 W. C., pantry and division of 10sqm in the center, with storage, ideal for office. Excellent location and access, close to the GNR in Urbanização da Raminha. Possibility of other options, such as offices and / or warehouse. Purchase for lease with acceptable income. NOTE: Possibility of transforming the entrance into a ramp according to the existing project.




REF GP-COM439
112m²
Sale
Warehouse located in the center of Monchique, is currently prepared for automotive workshop. It has an area of 112sqm, with the possibility of changing to make housing. For any business branches. That's a good chance.
REF OP-999016728
Sale
The warehouse of the incoming light and airy with a 662sqm
REF OP-999013245
Sale
In the space of an urban expansion area primarily residential, within a short distance of about 100 metres to the north of the Private Hospital in faro, and is approximately 400 metres from the university campus of Gambelas. The surrounding area is characterised by the presence of the building of the house. this store has two store fronts, two entrances with a toilet in total, we have to 93sqm.
REF VP-ARZ-4680
250m² 619m²
Sale
Excellent Warehouse in the Industrial area of Pateiro, on a plot of 619sqm with 250sqm of gross floor area. It has several rooms on the ground floor, such as reception, telephone, toilet, an office, a duty-free zone on the 1st floor, changing rooms and 5 offices. On the outside is a private street and the structure of painting. - Ideal for workshop, automotive or other industrial activity. In the easy-to-access and easy. call now to arrange today's visit. REF: ARZ-4680