Alerts
7.417 Properties
Wednesday, 10 August 2022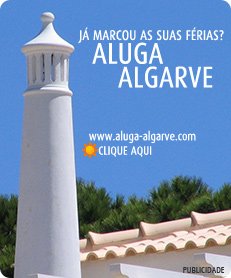 Área de Clientes
REF IA-07-463
918m²
Sale
Industrial warehouse for sale in Alcantarilha. One unit, for sale only, divided into several spaces between the ground floor and 1st floor. Offices, meeting room, pantry, WCs, archive, exhibition room. The central area of ​​the warehouse has a direct entrance through the overhead gate and allows for the installation of a lifting crane. Allows storage of large loads persqm. Situated in the industrial area of ​​Alcantarilha next to the EN125 and the A22 access node, this is a central location in the Algarve and allows quick travel to any part of the Algarve and the country. This warehouse, due to its characteristics and without major changes, allows hosting companies from various branches of activity. Come meet!
REF SF-001814
558m² 690m²
Sale
Located in the Industrial Zone of Vila do Bispo we find this urban building with basement and ground floor, intended for industrial activity or storage with a large parking area, next to the N125 and N268 connections. Building consisting of basement and ground floor of 160sqm each, the basement being composed of 1 room, 2 pantries and office, on the ground floor for 1 room, 2 bathrooms, 3 pantries and 1 patio. The basement has direct access to the park which in turn has the possibility of construction. Joint sale.
REF IA-08-02-1
429m²
Sale
Warehouse located in Aldeia de Alte, with 429sqm, with a terrace with a breathtaking view, this warehouse is a fantastic opportunity to monetize and create your local business, located on one of the main roads, with mains water and electricity nearby.
REF PD-030544
608m²
Sale
Warehouse composed of two fractions with a total area of ​​608sqm. It has access ramp with gate, electricity and water meter. In a basement of a building. There is no condominium. Classified as Warehouse and industrial activity It is located in the center of Portimão, next to the Commercial Area and the Alameda car park. Excellent Investment