Alerts
12.219 Properties
Sunday, 19 May 2019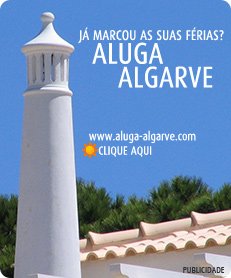 Área de Clientes
Who's Online
We have 34 guests and 2 members
REF RP-122001048-55411m²Sale
Edificio habitacional composto por logradouro com estacionamento, duas lojas no rés do chão e três apartamentos, tipo T2 no 1º andar. A nível do r/c encontram - se duas lojas que podem ser utilizadas a nível de comércio, industria, serviços ou restauração: Loja A: área de 104sqm e classificação energética C Loja B: área de 135sqm e classificação energética C No 1.º andar dispomos de três apartamentos todos com dois lugares de estacionamento, cada: 1.ºandar esq.º: área de 95sqm e classificação energética D 1.º andar drt.º: área de 95sqm e classificação energética D 1.ºandar frente: área de 86sqm e classificação energética D Situado numa zona de passagem na EN 125, fácil acesso e a poucos minutos de Quarteira, Vilamoura, Faro e acesso á via do Infante e A2, perto de escolas e comércios. Este é o imóvel indicado para investimento e daí rentabilização garantida. O IMÓVEL É VENDIDO NUM CONJUNTO E NÃO EM FRACÇÕES SEPARADAS.
REF VP-PRD-030
90m²
Sale
Building for sale in the center of Portimão, has on the ground floor, a hairdressing salon work (with a wide portfolio of clients), 1st floor with kitchen, living room, a toilet, the 2nd floor composed by bedroom, a wide balcony with a view over the city of Portimão. It is fully equipped and working. REF. PRD-030. For more properties please visit: (url)





REF GP-EDI003
216m²
Sale
Guesthouse in operation of three floors, located in the center of the village of Alvor, close to all services and beach. The first two floors consist of living room with dining area, eight en suite bedrooms, nine bathrooms (eight private and one common) and a lounge bar with terrace. The latter consists of a large terrace with spectacular views over the Ria and village of Alvor, Lagos and Monchique. Good business opportunity for monetization.
REF RA-M300
115m²
Sale
Great semi-detached house 3 bedrooms with 115sqm, in the Centre of Portimão, along the riverfront. R/c, living room, 1 bathroom, 1 room and kitchen with patio. 1st floor with two bedrooms and a living room with floor banho2 kitchen and two terraces. Good business opportunity!