Alerts
11.901 Properties
Thursday, 09 July 2020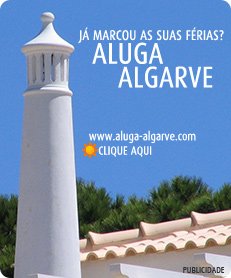 Área de Clientes
Who's Online
We have 9 guests and 2 members




REF MN-MN2006
468,40m² 1.200m²
Sale
The establishment is destined to the rural tourism, which is equipped and ready to work, located in the quiet, in the Algarve, close to Tavira and to the beaches. it Is composed of 10 rooms, each with en-suite bathroom with a shower and a hairdryer, a lounge area, a dining area and both indoor and outdoor with a capacity for up to 30 guests, a recreation area with outdoor swimming pool, a sunbathing lawn, and a children's playground. in The centre of Tavira is less than a 10-minute drive away and the beach is about 7 minutes. The closest golf courses are within a 10-minute drive away. please Contact us for more information or to schedule a visit to a property. The information in this publication are the sole responsibility of the owner.
REF VP-VIV-4687
134m² 201m²
Sale
A beautiful House, typical of the Portuguese, the fully-renovated along the waterfront of lagos, is made up of two floors, 3 bedrooms, 3 bathrooms, fully equipped kitchen, and a small back yard with access to a terrace on the 1st floor. REF: I-4687
REF VP-APT-4681
75m² 82m²
Sale
2 bedroom apartment entered on the ground floor, located in the Oasis Parque Country Club in Portimao. Comprises of a nice living room with a terrace facing south, a fully-equipped kitchen with household appliances, new, 2 bedrooms with fitted wardrobes, a bright bathroom with a window, a pantry, and is equipped with a new air conditioning system. The apartment has 3 fronts, very sunny and is surrounded by a garden with a lot of care and is in an excellent state of preservation, taking into account that it has been fully painted, and it took me a laminated wood floor is new. The apartment is sold fully equipped and furnished! an Opportunity for those who are looking for a pleasant place to live in or for investment, taking into account the fact that the guests of the Oasis Park are also provided with exclusive access to the Leisure Centre which features indoor heated swimming pool, hot tub, outdoor swimming pool, children's pool, 2 tennis courts, children's playground, coffee shop, and is surrounded by landscaped gardens. REF: $ APT-4681
REF BI-MIG023
2.441m²
Sale
Plots of land for the construction of single-family houses of 4 fronts and four floors inserted in urbanization with all urban infrastructures and including a residential extruture for the elderly. Close to the city centre next to public transport schools and shopping areas. It is 10 minutes from the beaches, 5 minutes from the penina aerodromo and 45 minutes from faro international airport.